At a Glance
Preliminary examinations: Extensive checks on hormonal status, further examinations depending on the patient's state of health
Procedure: Medical examination and anamnesis, evaluation of preliminary findings, development of a therapy concept, regular check-ups, check-up blood tests every every 3 cycles (1 cycle = 28 days)
Duration of therapy: Individually dependent, mostly 3 to 6 cycles (1 cycle = 28 days)
Check-ups: To be arranged on an individual basis
Foreign patients: Check-up blood tests can be carried out in the home country
Having a gratifying sex life is important for the personal happiness of almost all adult men and women. Patients often tell us that they have been with their partner for many years and during this time, the initial feelings of excitement and anticipation have died down. Instead of matters of love, life revolves around everyday problems, joys and sorrows with children and bills to be paid. Over time, people have less and less strength and energy for other things.
Frequently, our female patients tell us that they are far too tired for erotic adventures in the evening, and in contrast to former times they see their bedroom as nothing more than a place to sleep. Physical love becomes a mere obligation, another job to tick off on the "to do" list. Sexual desire is a thing of the past.
Male patients who go out to work complain about a decline in their performance and how they long for the feelings when they were young.
Better Sexual Strength with Bioidentical Hormones
In order to regain passion and sexual interest, we can help our bodies by providing them with the required substances.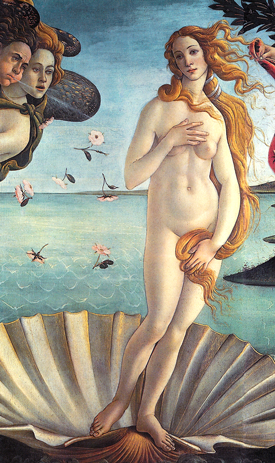 Hormones are essential for our whole organism and our general well-being, ability to bear pressure and vitality are to a great extent determined by our hormone levels.
The efficiency of our endocrine glands and organs gradually lessens due to wear. This process is speeded up by (permanent) stress, overload, certain lifestyle habits and an unbalanced diet.
Taking bioidentical hormones in combination with other strengthening substances fortifies the body from the inside and gives you new (sexual) vitality, energy and joy. After your "actual status" has been determined with a detailed anamnesis and laboratory tests, your hormonal deficiencies will be balanced out with bioidentical hormones during therapy.
Bioidentical hormones have the same chemical structure as the hormones produced by our own bodies – bioidentical hormones are therefore "natural" and not foreign to the body, such as the contraceptive pill.
Within a relatively short time, your body will be able to take on more pressure. You will no longer find coping with everyday tasks exhausting, and you will have enough strength and energy left for leisure activities. Your interest in the opposite sex will be reawakened, and you will have a sense of youthful freshness.
According to the individual indication, a Hormonal Regeneration® cure with bioidentical hormones (BHRT) has a duration of between 3 and 6 cycles (1 cycle = 28 days). The cure can also be repeated several times upon request.